V.Baudson & F.Wurtz in FN 100 most influential women in finance
Friday 15 October 2021
Corporate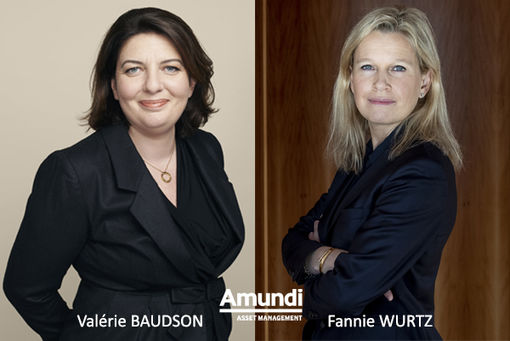 Valérie Baudson & Fannie Wurtz in FN 100 most influential women in European finance
Valérie Baudson, Amundi Chief Executive, is featured for the 10th consecutive year. Fannie Wurtz - Head of Distribution and Wealth Division and Head of ETF, Indexing & Smart Beta - is included in the the first time.
The 15th consecutive annual list of the 100 most influential women in European finance is published by Financial News and recognises influence and leadership within an industry, including performance and an individual's capacity to shape their business and industry over the year ahead.
In particular, the entry recognises Valérie Baudson's instrumental role in securing a deal for Lyxor, which will position Amundi as the second largest ETF provider in Europe. Meanwhile, Fannie Wurtz's role in driving Amundi ETF's sustainable investing agenda and recent responsibilities for opening up Amundi's products to third parties and banks is also highlighted.